The event programme for Insurance Investor Live | Europe 2024 is currently in production. Take a look at the program for the 2023 summit below. 
If you would like to enrol your interest in speaking in 2024, please contact us.
8:30 AM - 9:10 AM
EXECUTIVE DISCUSSION*: A focus on the short-term: tactical and strategic planning to maximising returns in short duration securities
A boardroom set-up, roundtable discussion open to all insurers to attend, focussed on how to create optimal returns through use of new investment ideas, capital management techniques, and via emergence of new tools and asset classes. *by invitation only
9:25 AM - 9:30 AM
Chairman's opening address
9:30 AM - 10:10 AM
KEYNOTE PRESENTATION: Examining the function of monetary and fiscal policy and the role of regulatory oversight – can a relaxation in rules and inflation targets prompt real economic growth?
Sir Howard Davies, Chairman, NatWest Group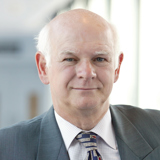 Sir Howard Davies
Chairman
NatWest Group
Sir Howard Davies is the Chairman of NatWest Group and the former Director of the London School of Economics. He was also the first Chairman of the Financial Services Authority. Until 2015, he was Chairman of the Phoenix Group and chaired the UK Airports Commission.
10:10 AM - 10:55 AM
PANEL DISCUSSION: Challenges and opportunities for insurers in 2024 and beyond: rising to the inflation and interest rate challenges and adapting asset allocation strategies for uncertain outcomes
Click + to view speakers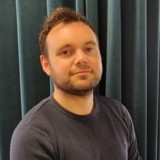 Moderator
Andrew Putwain
Editor & Community Manager
Clear Path Analysis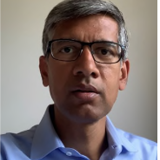 Ashish Dafria
Chief Investment Officer
Aviva UK Life
Ashish is the Chief Investment Officer for Aviva, managing c£300bn of assets. As CIO, he is responsible for defining the investment strategy, delivering Aviva's sustainable investments ambitions, developing investment solutions, and ultimately for delivering the investment outcomes for Aviva's shareholder and customer investments. Previously, Ashish led the formation of Aviva Investors' first Global Research team and before that was Head of Credit Research for Aviva Investors North America. Prior to joining Aviva, Ashish was a Director with UBS Investment Bank in New York and Chicago, and previously was a Senior Ratings Analyst with the Indian rating agency, Crisil. Ashish is a CFA charterholder and earned his MBA as a valedictorian from the Stern School of Business at New York University. He also holds a Post Graduate Diploma in Management from Indian Institute of Management, Bangalore, India and a Bachelor of Engineering degree from Indore, India.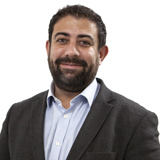 Adam Ruddle
Chief Investment Officer
LV
Adam Ruddle is the Chief Investment Officer at LV. He has responsibility for the investment management, allocation and optimisation of over £14bn of assets under management. His remit includes designing and setting investment strategies, managing group liquidity, the oversight of external asset managers and the structuring of physical and synthetic investment solutions for the company. Adam has been with LV= for nearly 15 years working in a wide range of roles including Asset Liability Management, Financial Reporting and Valuation, Capital Management and With-Profits oversight. He is a Fellow of the Institute and Faculty of Actuaries and holds the Chartered Enterprise Risk Actuary designation.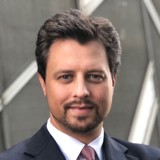 Christian Wegener
Global Head of Investment Solutions
HSBC Life
Christian is the Global Head of Investment Solutions for HSBC Life Insurance in London, overseeing the portfolios of HSBC's insurance sites across Europe, India, and Latin America, as well as globally supporting entities in the area of sustainable investments, performance reporting and insurance product development. Before, he served as the Chief Investment Officer of HSBC China Life Insurance between 2016 and 2020 in Shanghai. Prior to joining HSBC, Christian worked for the AXA Group in the areas of Asset and Financial Risk Management in Germany, Paris, and Hong Kong. Christian holds a PhD in Finance, is a CFA charterholder and Certified Financial Risk Manager (FRM).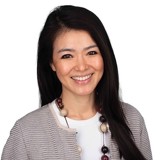 Wei Li
Global Chief Investment Strategist
BlackRock
Wei Li, Managing Director, is Global Chief Investment Strategist for BlackRock. She leads the Investment Strategy team within the BlackRock Investment Institute (BII), responsible for developing thought leadership on tactical asset allocation, and delivering actionable views across asset classes. She represents BlackRock's views on markets and the investment outlook for the firm's global clients and in the media. In addition to her core responsibilities, Wei also partners with colleagues across the firm to advance its vital work on sustainability. Prior to her current role, Wei was the head of EMEA Investment Strategy for ETF and Index Investments (EII). Ms. Li's service with the firm dates back to August 2010. She is a frequent contributor to financial news media and appears regularly on Bloomberg TV and CNBC. Prior to joining BlackRock, Ms. Li was an equity derivatives trader at Citigroup London, responsible for the trading book covering ETFs and European sectors. Ms. Li began her career in rates sales trading in Lehman Brothers London.
10:55 AM - 11:25 AM
KEYNOTE PRESENTATION: Secondary Markets for Private Funds - a source of yield, liquidity and risk mitigation for insurers
Charlotte Morris, Partner - Secondary Investments, Pantheon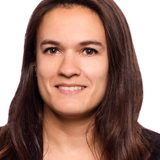 Charlotte Morris
Partner - Secondary Investments
Pantheon
Charlotte is a Partner in Pantheon's Global Secondaries Team where she is involved in all aspects of the secondaries business including the analysis, evaluation and completion of secondary investment opportunities.  Charlotte is also a member of the ESG Committee.  Prior to joining the Secondary Investment Team, she was a Vice President in the Operations team, responsible for valuations, fund accounting and reporting. She joined Pantheon from Cdb Web Tech, a Venture Capital fund-of-funds listed on the Milan Stock exchange.  Charlotte received an MA in mathematics from Cambridge.
11:25 AM - 11:55 AM
MORNING REFRESHMENTS & NETWORKING
Investing in Dutch mortgages: a viable route to meet sustainability targets?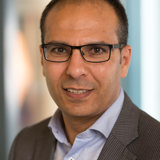 Abdel El Amrani
Portfolio Manager Mortgages
Syntrus Achmea Real Estate & Finance
Insured Infrastructure, what should insurers be considering?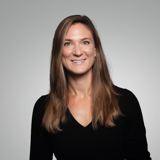 Harriet Rowland Clark
Insurance Specialist, Insured Strategies
Aegon Asset Management
Harriet Rowland Clark is an insurance specialist in the trade finance & insured credit team, part of the alternative fixed income & structured finance department. She is responsible for advising on the structure of insured trade finance and insured credit transactions, with a particular focus on the in-depth analysis of insurance policies and transaction documentation. Prior to joining the firm, Harriet was head of insurance at 23 Capital, a specialist finance and solutions company. Prior to that, she worked as an insurance broker at Aon UK and Miller Insurance Services. Harriet has been in the industry since 2011 and joined the firm in 2021. She holds a BSc in economics from University of Southampton. Harriet also holds an Advanced Diploma in Insurance (ACII) from the Chartered Insurance Institute. 
Recent U.S. bank failures and investment opportunities for insurers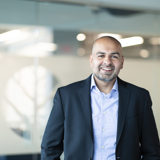 Manish Valecha
Head of Client Solutions
Angel Oak Capital
Manish is Head of Client Solutions at Angel Oak Capital and is leading its efforts in the institutional investor marketplace with pensions, consultants, endowments, foundations and family offices. He primarily focuses on marketing, product development and institutional due diligence.
Prior to joining Angel Oak, Manish was the Head of Research at Gapstow Capital Partners, a $1 billion credit-focused investment manager investing in hedge funds, private equity funds, collateralized loan obligations and community banks. He was responsible for managing investment strategy, research and due diligence. Prior to joining Gapstow, Manish was a Vice President at BlackRock, where he was responsible for manager research across hedge funds, fund of hedge funds and traditional long-only products. Previously, he worked at Barclays Global Investors, Ziff Brothers Investments and Merrill Lynch Investment Managers.
Manish holds a B.S. degree in Finance from the Leonard N. Stern School of Business at New York University and holds the Chartered Financial Analyst (CFA®) designation.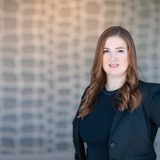 Cheryl Pate
Senior Portfolio Manager
Angel Oak Capital
Cheryl is a Senior Portfolio Manager at Angel Oak Capital and serves as a Portfolio Manager for the Financials Income Impact Fund and the Financial Strategies Income Term Trust, as well as two ETFs and several of the firm's private funds and separately managed accounts. Cheryl has nearly two decades of investment experience and primarily focuses on investment research and management across the firm's financial sector-focused strategies.
Cheryl joined Angel Oak from Morgan Stanley, where she was an Executive Director and Head of Consumer & Specialty Finance Equity Research. Her research coverage included a multitude of financial sectors, including consumer, specialty, mortgage, REIT, payments, fintech and banking.
Cheryl has been featured as a television guest on Bloomberg, CNBC, TD Ameritrade Network and Yahoo! Finance TV and has been quoted in various publications including American Banker, Marketwatch, DailyAlts and S&P Global Market Intelligence. Cheryl has also been named one of the "Women at the Forefront of Alternative Investments" in a 2023 iConnections report.
Cheryl holds a B.S. in Commerce (Finance) from the University of British Columbia and an M.B.A. from Duke University's Fuqua School of Business. She also holds the Chartered Financial Analyst (CFA®) designation.
European Direct Lending – Exploring Opportunities in the Lower Middle Market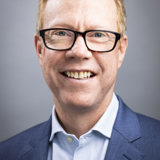 Grant Davidson
Co-Head Private Debt, UK
Muzinich & Co
Prior to joining Muzinich, Grant was at Investec and Lyceum Capital where he was responsible for the origination and execution of funding opportunities in the U.K. lower mid-market. He earned a degree from Bristol University in Maths and French and is ACA qualified.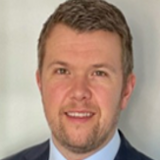 James Adams
Director, U.K Private Debt
Muzinich & Co
Prior to joining Muzinich where he leads the Manchester office, James worked at RBS for eight years as a Director in their Structured Finance team covering the North of England and was responsible for leading the origination, structuring and execution for privately owned and private equity backed businesses across a diverse range of sectors predominately focussed on the UK lower mid-market. This involved funding management buy-outs, corporate debt refinances, acquisition finance, private placements and property development finance. James graduated from Warwick University with a BSc in Economics and holds an AMCT Diploma in Treasury.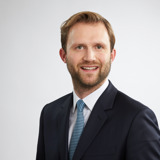 Andrew Douglas
Head of Institutional Sales, UK and Ireland
Muzinich & Co
Andrew joined Muzinich in 2021 from AXA Investment Managers where he was director of the institutional business. Prior to that, Andrew worked for two other asset managers in similar positions after starting his career as a fixed income analyst. Andrew has a BA (Hons) in Industrial Economics and is an IMC and CFA holder.
2:10 PM - 2:15 PM
ASSET ALLOCATION & INVESTMENT STRATEGY: Chairman's afternoon opening remarks
2:15 PM - 2:45 PM
ASSET ALLOCATION & INVESTMENT STRATEGY: Fostering investment innovation with Patient Capital: Balancing the need for longterm industry investment with the need for long-term stable returns
James Mitchell, Head of Strategic Partnerships and Research, Phoenix Group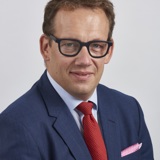 James Mitchell
Head of Strategic Partnerships and Research
Phoenix Group
James Mitchell is the head of Strategic Partnerships & Research for Phoenix Asset Management within The Phoenix Group, the UK's largest long-term savings and retirement provider, with c £300bn of Assets under Administration on behalf of 14m Policyholders.
James is a member of the Am ExCo and reports to the Group CIO Michael Eakins. James is responsible for the evolution of Phoenix's Asset Management Partnerships ensuring they deliver on their risk and return objectives across Phoenix's globally diversified Public and Private assets. In addition to managing and monitoring Phoenix's existing asset management partners, James and his team assesses the changing market landscape and work with existing and new partners to ensure our services continue to provide our
customers a life of possibilities. 

Prior to joining Phoenix in July 2020 James was the Head of Manager Oversight at ReAssure (which was acquired by Phoenix group in July 2020), a consolidator of UK Life and Pensions companies, James Joined ReAssure in July 2019. James joined Barclays to establish their transition management business in July 2018.
Prior to that James was the co-ran the Transition Management business at Goldman Sachs, designing and implementing global portfolio restructuring transactions for some of the world's largest Pension, Insurance, and Sovereign Wealth Funds. He joined and helped to develop the Transition business at Goldman in 2003 having previously worked in Equity Portfolio Trading since joining Goldman in 2000.

At home James is married to Helen and lives in South London. He enjoys watching many sports, but particularly playing tennis, golf, and snowboarding. He is a keen cyclist, including his daily commute to the London office.
2:45 PM - 3:10 PM
ASSET ALLOCATION & INVESTMENT STRATEGY: KEYNOTE PRESENTATION: Increasingly important role of Private Real Estate credit in an insurer's portfolio equation
Simon Martin, Senior Partner - Chief Investment Strategist and Head of Research, Tristan in partnership with Candriam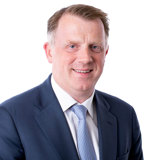 Simon Martin
Senior Partner - Chief Investment Strategist and Head of Research
Tristan in partnership with Candriam
Simon brings a 25+ year track record of international real estate investment management to Tristan. He has worked with Founder and Executive Chairman/Chief Investment Officer Ric Lewis for over to 20 years and helped found Curzon Global Partners in London in 1999. Simon set up the firm's strategy function and led the research team as it grew globally (as part of AEW). He continues to focus on developing Tristan's research-led investment approach. He works closely with the firm's investment and asset management teams, and actively participates in the portfolio management process. He has served on the Investment Committee and has worked on every deal the firm has executed since inception. Simon also works closely on a day-to-day basis with the client development team to ensure that clients are kept fully apprised of developments in the market and the implications for strategy.
Prior to joining Curzon Global Partners, he headed DTZ's Fund Management and Investment Strategy Group and worked for CB Hillier Parker's investment research team. Simon has also held a series of academic posts working as a researcher at Cambridge University (Property Research Unit) and at Kingston University (Real Estate Faculty) in London. Simon was latterly the CBRE Professor of Real Estate Finance at the Henley Business School and still lectures occasionally at a number of universities, including at Cass Business School and Saïd Business School.
3:10 PM - 3:55 PM
ASSET ALLOCATION & INVESTMENT STRATEGY: Portfolio Construction and exploring asset price opportunities – diversification in the asset mix, new access and exit to private markets, and future of ALM
Click + to view speakers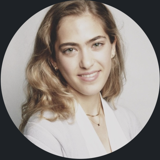 Moderator
Maya Sibul
Reporter & Content Producer
Clear Path Analysis
Maya Sibul is a Reporter and Content Producer at Clear Path Analysis. She works across InsuranceInvestor.com and FundOperator.com, conducting interviews and writing news analysis pieces. She previously worked in financial services and editorial.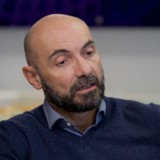 Corrado Pistarino
Chief Investment Officer
Foresters Friendly Society
Corrado Pistarino has more than 25 years' experience in capital market. He is Chief Investment Officer at Foresters Friendly Society.
Previously to his current positions, he was Head of Insurance LDI at Aviva Investors, responsible for over £10bn of insurance funds and £30bn of derivatives exposure. 
His previous employers include Deutsche Bank, Dresden Kleinwort and ABN AMRO Bank. He worked in structuring/trading and client coverage, with a focus on ALM and capital management solutions. 
Corrado has a degree in Physics from Turin University and a Master in Finance from London Business School.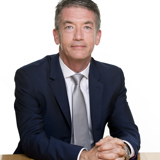 Mike Chappell
Head of Illiquid Asset Portfolio
Phoenix Group
Mike Chappell joined the Phoenix Group in 2018 to head the Illiquid Asset origination and portfolio management team within our Asset Management Business, and is also currently undertaking the CIO role for Phoenix RE in Bermuda
He was previously Managing Director & Global Industry Head for the Infrastructure & Energy sector at Lloyds Banking Group with overall responsibility for global business origination.
Prior to this, he headed Lloyds Bank Project Finance team where he led the team executing global Project Finance and Infrastructure debt opportunities.
He holds a BSc (Hons) in Chemistry and is an Associate of the Chartered Institute of Bankers and a Member of the Association of Corporate Treasurers.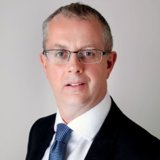 Mark Wood
Head of Credit Risk
Aviva UK & Ireland Life
Mark Wood is Head of Credit Risk for Aviva's UK Life business, and part of the senior leadership team within the Chief Investment Office. A member of the Credit Committee, enjoying a sizeable delegated authority for the approval of new investments, Mark's focus is on private (non-traded) assets across Commercial Real Estate, Infrastructure, Structured Finance, Private Placements and Equity Release. His team also has responsibility for the monitoring of individual asset and portfolio credit performance, developing restructuring strategies for any underperforming investments, and supporting future origination activity through undertaking research into new countries, asset classes and sectors.
Mark has been with Aviva for 7 years and prior to that, had a long career in commercial and investment banking spanning primarily origination, client coverage, asset management, workout and non-core disposals. His last role was as Head of Portfolio Management Real Estate, in RBS' Capital Resolution Group, with specific responsibility for structuring the exit of a £2bn portfolio of UK, Continental European and US senior, mezzanine and equity investments. Other career highlights have included leading on high profile debt restructurings in Leverage & Project Finance, various operational improvement initiatives, often with the need for close regulatory engagement, and continuing to passionately support socio-economic diversity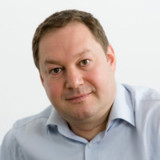 Grigory Spivak
Asset Strategy & ALM, Global Funded Solutions
Pacific Life Re
Grigory Spivak joined Pacific Life Re four years ago as a head of Investment Strategy & ALM within the newly formed Global Funded Solutions division. This involves a broad range of responsibilities, including ALM, setting investment strategy for pricing new business and overseeing the execution of the transactions.
Prior to this, he headed Investment Risk function in the Legal & General Retirement responsible for 2nd line oversight of assets backing L&G annuity business. Before that, Grigory was with BlackRock managing their life insurance funds range – the flagship vehicle for BlackRock's passive funds offering for the UK pensions clients.
Grigory has a Masters in Applied Mathematics and is a Fellow of the Institute of Actuaries.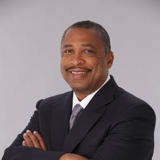 Tracy V. Maitland
President and Chief Investment Officer
Advent Capital Management
Mr. Maitland is the President and Chief Investment Officer of Advent Capital Management, LLC, which manages over $9 billion in assets through traditional and alternative strategies for institutional and private clients. Before founding Advent, he served as a Director in the Convertible Securities Department, Capital Markets Division at Merrill Lynch.
During his 13-year tenure at Merrill Lynch, Mr. Maitland developed extensive investment knowledge that inspired him to establish Advent Capital Management. The company was created to cater to the growing demand for investment expertise in convertible securities, as well as other parts of the capital structure that are influenced by convertible valuations such as high yield and leveraged loans. Advent Capital Management is one of the largest platforms in the world that emphasizes convertibles as an asset class.
In April 2022, Mr. Maitland co-authored a book titled "Convertible Securities: A Complete Guide to Investment and Corporate Financing Strategies". This is the most comprehensive book ever published on this particular asset class. Mr. Maitland serves as the Chairman of the Board for an Advent publicly traded closed-end fund, AVK, listed on the NYSE.
He is a graduate of Columbia College at Columbia University.
2:10 PM - 2:15 PM
TREASURY, CAPITAL & LIQUIDITY RISK: Chairman's afternoon opening remarks
2:15 PM - 2:45 PM
TREASURY, CAPITAL & LIQUIDITY RISK: KEYNOTE PRESENTATION: How much liquidity is enough liquidity? The LDI Crisis 1 year on.
Andrew Bailey, Director of Financial Risk, Just Group Plc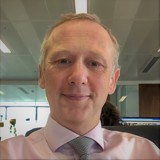 Andrew Bailey
Director of Financial Risk
Just Group Plc
Andrew is Director of Financial Risk at Just Group in the UK. He is responsible for the oversight of the Group's management of market, liquidity, credit, insurance and strategic risks.
Andrew has been with Just Group for 4 years joining after 9 years at the Prudential Regulation Authority where he supported supervisors in assessing insurers management of financial and commercial risks. Prior to this Andrew held a series of management roles in Zurich Insurance Group across life and non-life.  At the PRA Andrew delivered liquidity risk assessments of firms. He supported the liquidity risk review for the Nov 2018 Financial Stability Report which identified risks to pension schemes which crystallised in Sept 2022.
Andrew has an MBA from London Business School where he focused on finance and strategy. He has also helped build nuclear submarines and is a born again biker.
2:45 PM - 3:10 PM
TREASURY, CAPITAL & LIQUIDITY RISK: FIRESIDE CHAT: Lessons learnt for capital management from Asia's rapid rise in insurance business and ALM implications from stubbornly high inflation
Terence Yiu, former Director, ALM, Investments & Capital Management for Asia, Ageas
Terence Yiu
former Director, ALM, Investments & Capital Management for Asia
Ageas
Terence is a veteran actuary with 20+ years of experience focusing on the insurance industry in Asia.  He has worked intensively on matters ranging from investment management and ALM to M&A and partnership & distribution deals for insurers and banks.
Terence's latest role is Director, ALM, Investments, and Capital Management for a European insurer.  Prior to that, he had worked for another global insurer as Asia Head of Capital Management and Asia Head of Corporate Finance.  He had also been an actuarial consultant for around 10 years serving his clients in Asia on valuation and reporting topics. 
3:10 PM - 3:55 PM
TREASURY, CAPITAL & LIQUIDITY RISK: Managing capital and liquidity risk amid market uncertainty: function of cash and money markets and looking to alternative options
Click + to view speakers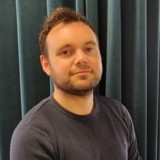 Moderator
Andrew Putwain
Editor & Community Manager
Clear Path Analysis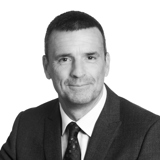 Steve Matthews
Fund Manager Liquidity
Canada Life
Steve joined Canada Life Asset Management in 1996 and took on responsibility for the cash funds in 2002. Since 2010, Steve's role has expanded to encompass managing on balance sheet assets and is lead manager for Canada Life Asset Management's, LF Canlife Sterling Liquidity Fund and LF Canlife Sterling Short Term Bond Fund and co-manager of the LF Canlife Short Duration Bond Fund.
Steve is a fellow of the Chartered Institute for Securities and Investments.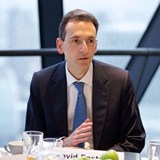 David Epstein
Group ALM & Treasury Director
Aviva
David Epstein is Group ALM & Treasury Director at Aviva where he has responsibility for the Group's Treasury function and the asset-liability management team which provides strategic asset allocation and hedging services across the business and for the Group Centre legal entities. Before joining Aviva, David worked in investment banking, most recently at J.P. Morgan where he spent seven years providing strategic risk management and asset-liability management advice for corporates and financial institutions. David holds a DPhil in applied mathematics from Oxford University and has been a visiting research fellow at the Oxford Centre for Industrial and Applied Mathematics.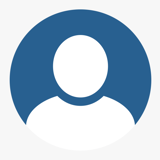 Angel Kansagra
Head of ALM
Lloyd's
3:55 PM - 4:10 PM
AFTERNOON REFRESHMENTS & NETWORKING
4:10 PM - 4:40 PM
KEYNOTE PRESENTATION: Gamechangers: The key macro trends you need to understand
James Pomeroy, Global Economist, HSBC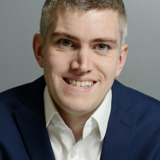 James Pomeroy
Global Economist
HSBC
James is a global economist at HSBC. He joined the Economics team in 2013 and much of his work focuses on longer-term trends and themes, and the impact that they have on the economy and policy decisions today. Much of his work is focused on demographic data and trends, which extends to consumer trends, urbanisation and technology adoption. 
4:40 PM - 5:20 PM
PANEL DISCUSSION: From Risk to Opportunity: Aligning Investment Strategies with Net-Zero Goals against a backdrop of evolving regulation and standards
Click + to view speakers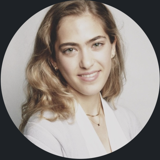 Moderator
Maya Sibul
Reporter & Content Producer
Clear Path Analysis
Maya Sibul is a Reporter and Content Producer at Clear Path Analysis. She works across InsuranceInvestor.com and FundOperator.com, conducting interviews and writing news analysis pieces. She previously worked in financial services and editorial.
Wendy Walford
Head of Climate Risk
Legal & General
Wendy Walford is Head of Climate Risk for Legal & General, a UK based financial services provider. Legal and General is a global provider of retirement solutions to corporates and individuals, and our skills lie in asset management and origination, longevity risk and technological innovation. 
As Head of climate risk for the Group, Wendy supports the delivery of the group's climate goals and commitments, with a specific responsibility for the development of the group wider risk management framework to support inclusion of the financial risks from climate change. Her role also spans the Group's strategic response to Climate risk, the governance framework, and the  metrics and targets.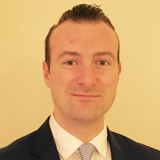 Brian Digney
Research & Content Director
Standards Board for Alternative Investments
Brian Digney joined the SBAI in March 2023 in the role of Research and Content Director. He is responsible for content development and co-ordination of the ongoing and future working groups on a wide variety of topics, including valuation of private assets, ESG & carbon footprinting, governance, insurance linked strategies, digital assets, asset management regulation and compliance as well as new topics to be determined in the future.
Prior to joining the SBAI, Brian was the Head of Due Diligence & Governance Oversight at Innocap Global Investment Management (Ireland) Ltd (2018-2023) in Dublin, a subsidiary of Innocap Investment Management Inc., a US$50bn hedge fund platform. He acted as Designated Person for Operational Risk Management, a regulated role by the Central Bank of Ireland. He also sat on Innocap's Irish Risk Oversight and Valuation Committees. In 2017, Brian joined Albourne Partners in London as a Senior Operational Due Diligence Analyst. From 2015 to 2017 he was employed as an Operational Due Diligence Analyst at Mercer Sentinel in London. From 2010 to 2015 he held various Associate level roles at Decura LLP, Morgan Stanley and Citi.
Brian holds an LLB Hons in Law with Criminology and an M.Sc. in Management and Corporate Governance from University of Ulster. Brian is a Chartered Alternative Investment Analyst.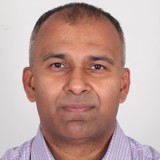 Anand Rajagopal
Private Markets Sustainability Lead
Phoenix Group
Anand Rajagopal is the Private Markets Sustainability Lead at the Phoenix Group's Asset Management division. Anand leads all Sustainability/ESG efforts for Private Markets investments (infrastructure debt, private placements, commercial real estate, ABS/development finance etc.) executed through the firm's asset manager partners as well as those originated directly. Before Phoenix Group, Anand served as the Head of Public Annuity Asset Origination at Aviva where he led portfolio construction and investment strategy for public assets including the development of the business's ESG and Franchise risk framework and its integration in the investment process, new asset class launches (EMD, U.S. corp credit/muni) and related asset manager research and oversight. Prior to foraying into insurance asset management, Anand had worked for ~10 years in public- and private-credit investment and portfolio management/monitoring mandates at BlackRock (London) and Goldman Sachs (New York) covering asset classes such as Sovereigns/SSAs, RMBS, CMBS, Auto/Whole Loan ABS, EMD, Corporate Bonds, Energy/Infra-Project Finance, CRE loans and Shipping/Aviation debt.
5:20 PM - 7:00 PM
END OF CONFERENCE & DRINKS RECEPTION